Excursion destinations
The world belongs to the one who
enjoys it.
- Giacomo Leopardi
The best of Southern Styria in the heart of Graz.
A small piece of southern Styria can also be found in the very heart of Graz's old town, in what is probably the city's most attractive inner courtyard, the Generalihof. Real wine lovers immediately identify a very special treasure, with Evelyn Merc and her business partner Hannes Dreisiebner personally selecting all the wines.
The highlight of the Klapotetz Weinbar is an assortment of more than 100 white and red wines, some 20 of which are always served by the glass. From the southern Styrian Welschriesling to the Sauvignon vineyard, you can enjoy a new selection of wines every fortnight.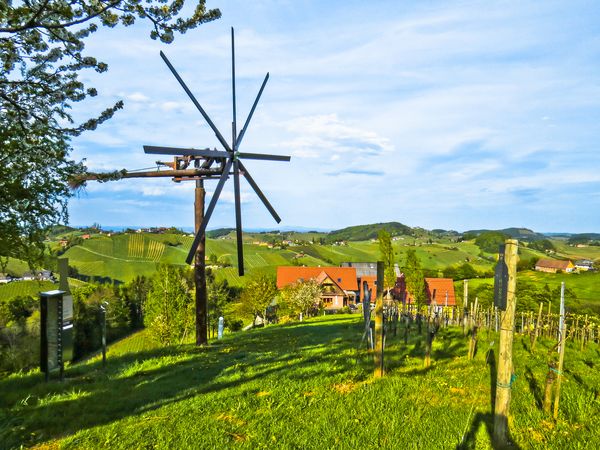 Evelyn Merc and the team of the Klapotetz Weinbar look forward to welcoming you!

Weinbar Klapotetz
Herrengasse 9 (Generalihof)
8010 Graz
Tel. +43 316 82 08 88
Email: wein@klapo.at
www.klapo.at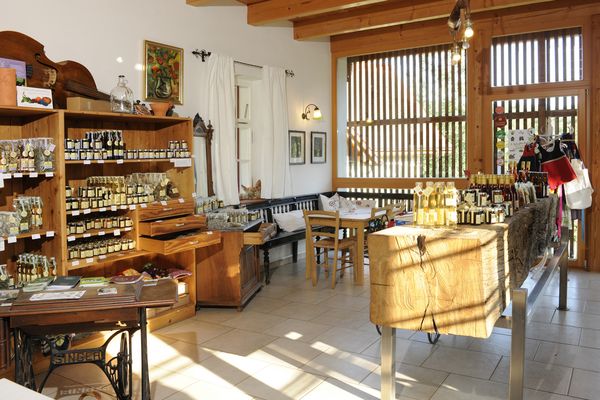 Natural garden - Deli - Café Hofcafe

The cosy deli with its colourful mix of furniture is an Eldorado for people who are looking for something special when it comes to cooking and eating. In this shop you will discover around 80 different delicacies made from rose petals, lavender, mint, herbs, mushrooms, grapes and wild fruits.
Skoff family, Kranachberg 15, 8462 Gamlitz, www.die-amtmann.at.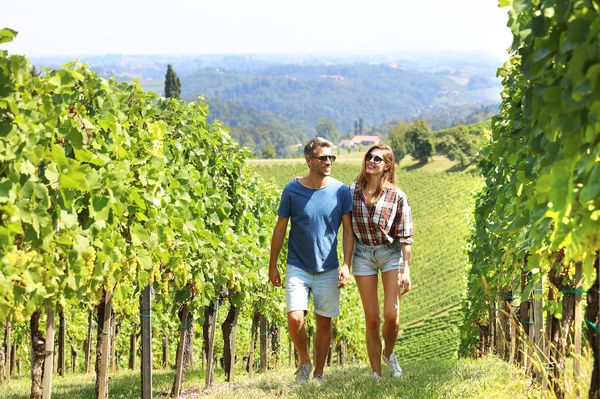 Scenic hiking trail - Sulztal
Starting at Dreisiebner Stammhaus the trail runs through the vineyards Zoppelberg, Sulz and Hochsulz. Walking along the Cäcilienrosenweg on Zoppelberg you will enjoy a breathtaking view of the vineyards. Near the Buschenschank Trunk you can explore the Herzerlstraße.
To find out more visit www.suedsteirischeweinstrasse.at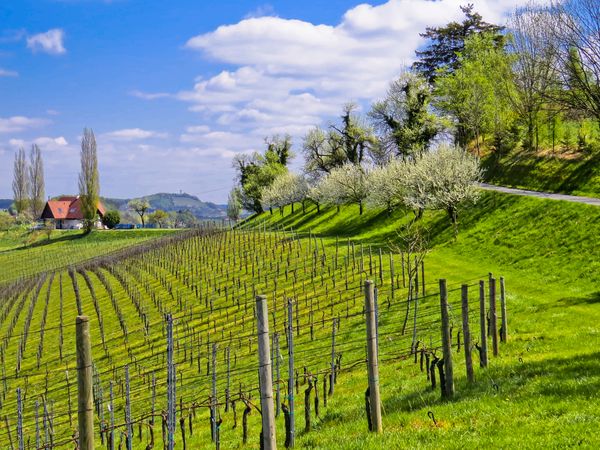 The Heiligengeistklamm
Starting from Spitzmühle in Schlossberg / Leutschach an der Weinstraße
leads the Heiligengeistklamm to Sveti Duh na ostrem vrhu (German: Heiligengeist am Osterberg)
in Selnica ob Dravi, Slovenia. Further information can be found at www.suedsteirischeweinstrasse.at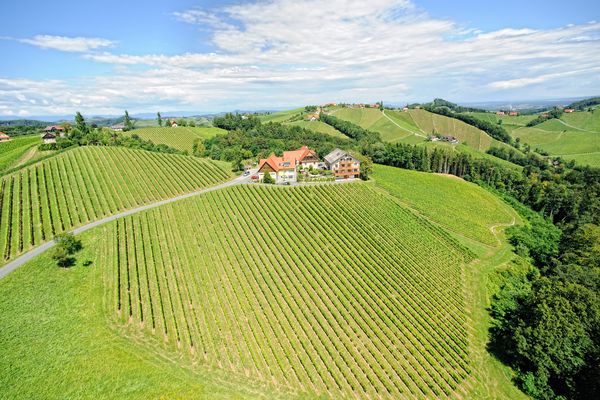 Wanderrouten
Hardly any other region in Southern Styria presents itself as complex as the South Styrian Wine Route - a merger of five communities. And while the enjoyable WEINwandern not only the famous wine route with its beautiful view and pristine natural landscape itself in the center. More information at www.suedsteirischeweinstrasse.at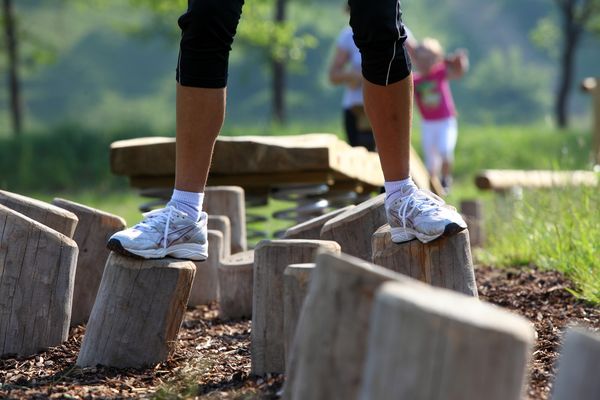 Europe's largest park is looking forward to your visit!
Look forward to a unique experience:
The Motorikpark built around the Gamlitzer landscape ponds is with its 30 stations
and nearly 100 exercise elements the largest of its kind in Europe.
Nowhere else can coordination and motor skills be better trained than here. Further information at www.gamlitz.eu.